Evolution never looks to the future It creates it
Since the company formation in 1989, innovation, high quality and customer satisfaction has seen Unique Car Mats & Automotive Accessories rise to become one of the market leaders in this 'quality minded' service sector of the market place. Unique has the well-earned reputation of bringing new and exciting systems and products to the industry, whilst not forgetting the importance of consistent service and dedicated supply to the discerning customer.
We work hard to remain the best company in our business sector by developing a partner relationship where we deliver our goods and services at a level that exceeds all of our customer's expectations. We achieve this by careful and attentive consultation with our customers. We source the world for the best quality products at the most competitive prices and put into practice structures that most effectively satisfy our customer's requirements.
Creativity comes naturally
Whatever you need, we have a huge range of product solutions which will serve your every requirement.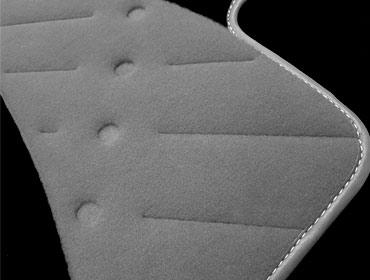 Patent Protected Weld-Wide Car Mats
The new "WeldWide" car mat sets are now available exclusively from us! The only car mat set in the world that features a full width High Frequency Welded heel pad.

This unique system has been in development for the past 3-years and is now perfected to create the ultimate reinforced area with the most attractive design ever created.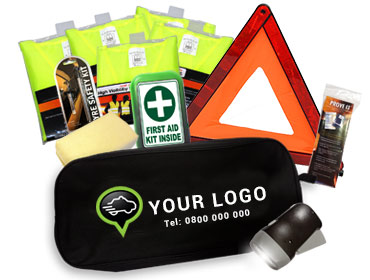 Build Your Own Roadside Safety Kit
For retail, trade and corporate customers. It's never been easier to build your very own Car Accessory Safety Kit. Simply choose as many items you as like from the provided options.

We have everything you need including all essential safety items such as Warning Triangle, High Visibility Vests and so much more! You can even add your own logo!
Every Option For Every Business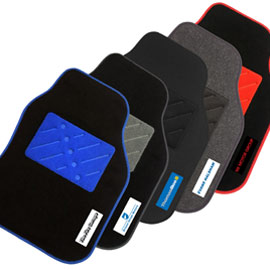 Branded Car Floor Mats
We offer a wide range of Semi or Fully Tailored Car Mats with or without company branding.

With a huge range of customisation options to choose from, why choose anyone else?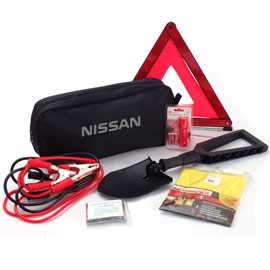 Vehicle Car Safety Kits
We have hundreds of car safety items for you to choose from, all of which can be fully customised to your required.

Each Vehicle Car Safety Kit can be supplied with or without or your company logo.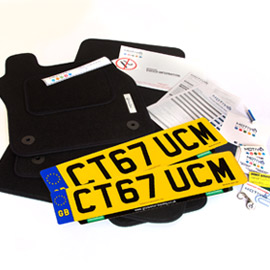 Lease Customer Packs
Perfect for our corporate clients, the Lease Customer Packs including an array of vehicle car accessories.

Designed by you, you can customise each item specifically to your requirements.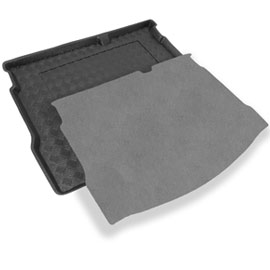 Tailored PVC Boot Liners
The ultimate solution to protect your boot/load space areas against dirt, dust, leakages and muddy pets!

With a 5.5cm-6cm protective lip, this will ensure that all dirt and water remains within the boot liner, plus you can choose to add our patented carpet insert for the perfect finish.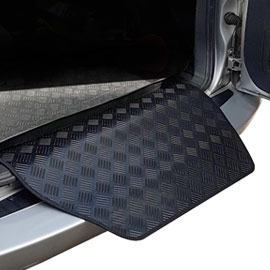 Effective Bumper Protection
Protect both the inner contours of the Bumper and the Bumper Lip from any unnecessary wear and tear, helping increase the residual value of the vehicle when it's time to sell.

Perfectly Tailored for small and larger sized vehicles including 4X4's.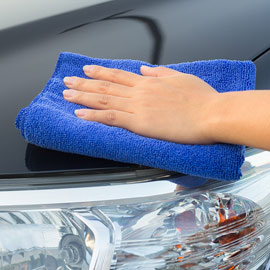 Car Valet Cleaning Items
Compile a full and effective Vehicle Valet Kit from our vast selection of valet accessories.

We have everything you need including micro fibre dusters, sponges, squeegees and so much more.